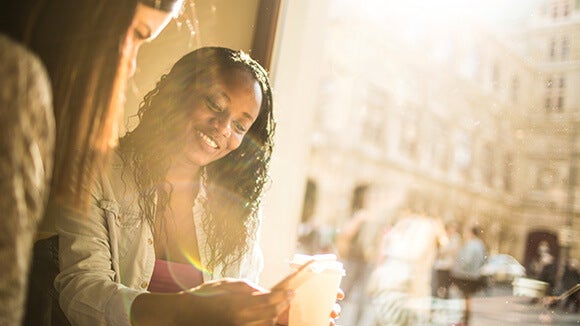 Corporate social responsibility
A strong commitment to the local communities that support us is a trait we are proud to say exists right across our organisation – whether it is our hands-on help for those stricken by the devastating earthquake in Japan, our support of the North Bondi Surf Life Saving Club in Australia, or one of our many office environmental policies. 
But to us Corporate Social Responsibility (CSR) is about more than just supporting others – it is also about supporting and developing our employees. Our training programmes ensure we help our people develop into the best professionals they can be and we are proud of the fact that the majority of our senior staff started at a junior level and progressed through the organisation. To read our full CSR report click here.
Below is a snapshot of how we have been able to help some charitable organisations across the world:
FIT Charity
The Financial Industry in Tokyo (FIT) established the FIT For Charity Run to provide people in the financial and related fields in Tokyo with an opportunity as an industry to support local charities. FIT For Charity chooses to make a difference to its community by raising money for local non-profit community organisations serving important but not necessarily well recognised or understood needs, and which might possess only limited fund-raising capabilities.
Second Harvest
Robert Walters Japan selected Second Harvest Japan as their charity partner during the 2010 holiday season. Second Harvest Japan provides food to those in need such as orphanages, single mothers, disabled persons and low-income households.
North Bondi Life Saving Club
Robert Walters is a key sponsor of the North Bondi Life Saving Club in Sydney, Australia. The Club, Australia's oldest life saving institution saves hundreds of lives off Sydney's coastline each year. Mark Cotter, Vice President of the North Bondi life-saving club comments that 'We are privileged to have a global company like Robert Walters supporting our club. Their generous contributions have allowed us to purchase new life-saving equipment, helping to protect the safety of all those who enjoy our beautiful beach.Without them, we would not have the club we enjoy so much today and would not be able to do the fantastic work we do.'
MacMillan Cancer Relief
Each year, Robert Walters is the key sponsor of MacMillan's keynote Carols by Candelight Evening at St. James Church, Knightsbridge in Central London. Verity Green of MacMillan London comments that 'We are very grateful to the support that Robert Walters provide in sponsoring one of our key note events'.
Kids Out
We are active supporters of a variety of Kids Out charity initiatives. We have supported the charities keynote sponsorship dinner each year for the last 4 years.
PaTH By SIP
Robert Walters Singapore is a strong supporter and sponsor of PaTH (Pop and Talent Hub), a social enterprise initiative by Social Innovation Park (SIP) Ltd, which aims to develop creative talent from the marginalised to be self-reliant. PaTH's primary aim is to provide equal opportunities to each and every creative individual, and spearhead Singapore's first social entrepreneurial arts market via a sustainable business model that can be an enabler for social groups and artists.
Robert Walters shares SIP's vision to be the exchange for ideas, network and innovation for a better world, through educating, empowering and enhancing the lives of individuals.
Mainly I Love Kids (MILK)
Robert Walters organised a soccer tournament for clients in the financial services sector and all proceeds raised from the game were donated to the Mainly I Love Kids (MILK) fund. MILK Fund is a charity organisation, which reaches out to disadvantaged children in the hope of developing them into contributing members of society.
IS04001 accreditation
Robert Walters is proud to hold IS04001 accreditation. IS04001 is an internationally recognised standard that addresses the critical balance between maintaining profitability and an organisation's environmental impact. The Group's compliance with the standards of ISO4001 and our drive for continuous environmental performance improvement will be assessed by an independent BSI (British Standard Institute) auditor on an annual basis.