The European Salary Survey 2018 
The Robert Walters European Salary Survey 2018 is now available which you can download here. Don't miss out on the most up to date salary information and employment trends in the Netherlands. The annual book contains recruitment market updates, hiring advice and salary information from across our European markets.
With the latest information on salaries and employment trends across a range of industries, as well as hiring advice, our 2018 salary survey will ensure you are in an excellent position to attract and retain top talent in your sector.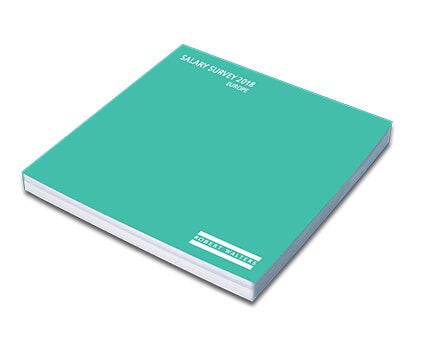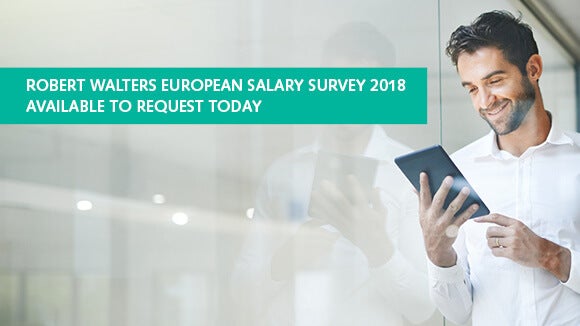 About the European Salary Survey
Now in its nineteeth edition, the Robert Walters European Salary Survey is a comprehensive review of professional salaries and recruitment trends across Europe. The book also covers regional recruitment overviews for Australia & New Zealand, Greater China, South East Asia, USA and Middle East & Africa.
The European Salary Survey is free and based on the analysis of permanent, interim and contract placements made across the UK, Ireland, Belgium, France, Germany, Luxembourg, Netherlands, Portugal, Spain and Switzerland. 
Download the Salary Survey 2018 today, or alternatively, download our app for Apple or Android devices.
Hiring trends in The Netherlands
We will move towards an even more candidate driven market across all levels in 2018. In accounting and finance, demand will remain highest for professionals at junior and mid level but we also expect to see increased mobility among senior professionals. In banking and financial services, data and technology driven finance professionals that can improve the link between finance and IT are in high demand, as well as compliance specialists.
Salaries will show moderate growth in 2018, with the exception of finance specialists and graduates, who will receive stronger pay rises. 
Offering competitive salaries and training will be critical to securing top talent. Flexible working hours and a good work life balance will continue to be important to many candidates and swift hiring processes will be key to securing the most desirable professionals.