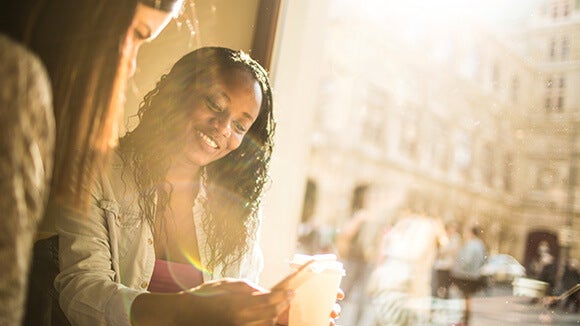 Maatschappelijk verantwoord ondernemen
Een sterke betrokkenheid bij de lokale gemeenschap is een eigenschap die vervlochten is met onze gehele organisatie - dit kan zich openbaren in onze hands-on hulp voor mensen die getroffen zijn door de verwoestende aardbeving in Japan, onze steun aan de North Bondi Life Saving Club in Australië, of één van onze vele milieumaatregelen die wij op lokaal en globaal niveau nemen.
Maar ons Maatschappelijk Verantwoord Ondernemen (MVO) gaat over meer dan alleen het ondersteunen van anderen - het gaat ook om het ondersteunen en ontwikkelen van onze eigen medewerkers. Met onze (interne) opleidingen helpen wij onze mensen zich te ontwikkelen tot de beste professionals. Wij zijn trots op het feit dat de meerderheid van onze senior medewerkers begonnen zijn als junior. Lees ons volledige MVO-verslag hier.
Onderstaand een selectie van de goede doelen die wij steunen en wat wij hebben kunnen bijdragen:
FIT Charity
The Financial Industry in Tokyo (FIT) established the FIT For Charity Run to provide people in the financial and related fields in Tokyo with an opportunity as an industry to support local charities. FIT For Charity chooses to make a difference to its community by raising money for local non-profit community organisations serving important but not necessarily well recognised or understood needs, and which might possess only limited fund-raising capabilities.Second Harvest
Robert Walters Japan selected Second Harvest Japan as their charity partner during the 2010 holiday season. Second Harvest Japan provides food to those in need such as orphanages, single mothers, disabled persons and low-income households.
North Bondi Life Saving Club
Robert Walters is a key sponsor of the North Bondi Life Saving Club in Sydney, Australia. The Club, Australia's oldest life saving institution saveshundreds of lives off Sydney's coastline each year. Mark Cotter, Vice President of the North Bondi life-saving club comments that 'We are privileged to have a global company like Robert Walters supporting our club. Theirgenerous contributions have allowed us to purchase new life-saving equipment, helping to protect the safety of all those who enjoy our beautiful beach.Without them, we would not have the club we enjoy so much today and would not be able to do the fantastic work we do.'
MacMillan Cancer Relief
Each year, Robert Walters is the key sponsor of MacMillan's keynote Carols by Candelight Evening at St. James Church, Knightsbridge in Central London. Verity Green of MacMillan London comments that 'We are very grateful to the support that Robert Walters provide in sponsoring one of our key note events'.
Kids Out
We are active supporters of a variety of Kids Out charity initiatives. We have supported the charities keynote sponsorship dinner each year for the last 4 years.
PaTH By SIP
Robert Walters Singapore is a strong supporter and sponsor of PaTH (Pop and Talent Hub), a social enterprise initiative by Social Innovation Park (SIP) Ltd, which aims to develop creative talent from the marginalised to be self-reliant. PaTH's primary aim is to provide equal opportunities to each and every creative individual, and spearhead Singapore's first social entrepreneurial arts market via a sustainable business model that can be an enabler for social groups and artists.
Robert Walters shares SIP's vision to be the exchange for ideas, network and innovation for a better world, through educating, empowering and enhancing the lives of individuals.
Mainly I Love Kids (MILK)
Robert Walters organised a soccer tournament for clients in the financial services sector and all proceeds raised from the game were donated to the Mainly I Love Kids (MILK) fund. MILK Fund is a charity organisation, which reaches out to disadvantaged children in the hope of developing them into contributing members of society.
IS0 14001 accreditation
Robert Walters is trots op zijn IS0 14001 accreditatie. IS0 14001 is een internationaal kwaliteitskeurmerk voor verantwoord milieumanagement. Jaarlijks wordt de Robert Walters Groep gecontroleerd door het onafhankelijke BSI (British Standard Institute) op naleving van de wet- en regelgeving, waaraan het milieumanagementsysteem, zoals vastgelegd onder ISO 14001, moet voldoen.